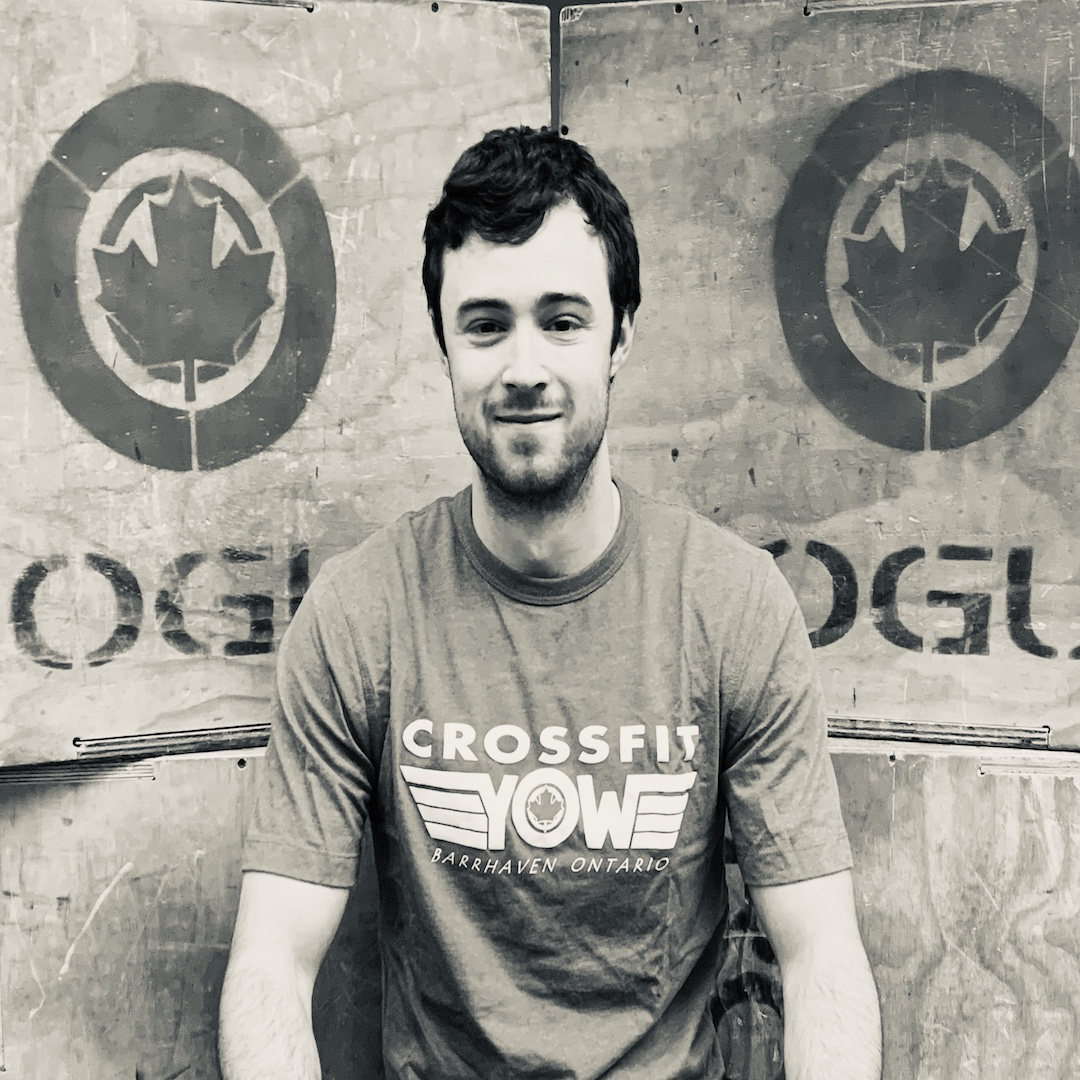 David Guerette
Coach
David was first introduced to CrossFit when completing a 4-week college placement at a local CrossFit affiliate in Ottawa. This was his last step before graduating from the Fitness and Health Promotion program and Algonquin College. David first observed classes and also thoroughly went through the CrossFit Level 1 handbook as part of his duties. After spending 7 hours a day being immersed in the CrossFit world, he was hooked and never looked back.
David has always been involved in sports since he was a child, playing hockey and competitive soccer for several years. CrossFit was another avenue for him to improve his fitness, meet likeminded people, and work hard at getting better at every aspect sports and life may demand. 
David joined the YOW community in June of 2018, completed the CrossFit L1 course in August 2018, and has been a coach at CrossFit YOW since March 2019. 
"CrossFit has introduced me to so many amazing people who I am proud to call my friends. It has also improved my soccer ability as I am faster, stronger, more durable, and have better endurance than I ever have. I have become more confident in myself, and my mental health has improved. This is all thanks to CrossFit!" 
Qualifications: 
CrossFit Level 1 Certificate
Fitness Health Promotions Diploma – Algonquin College
Standard First Aid with CPR-C and AED