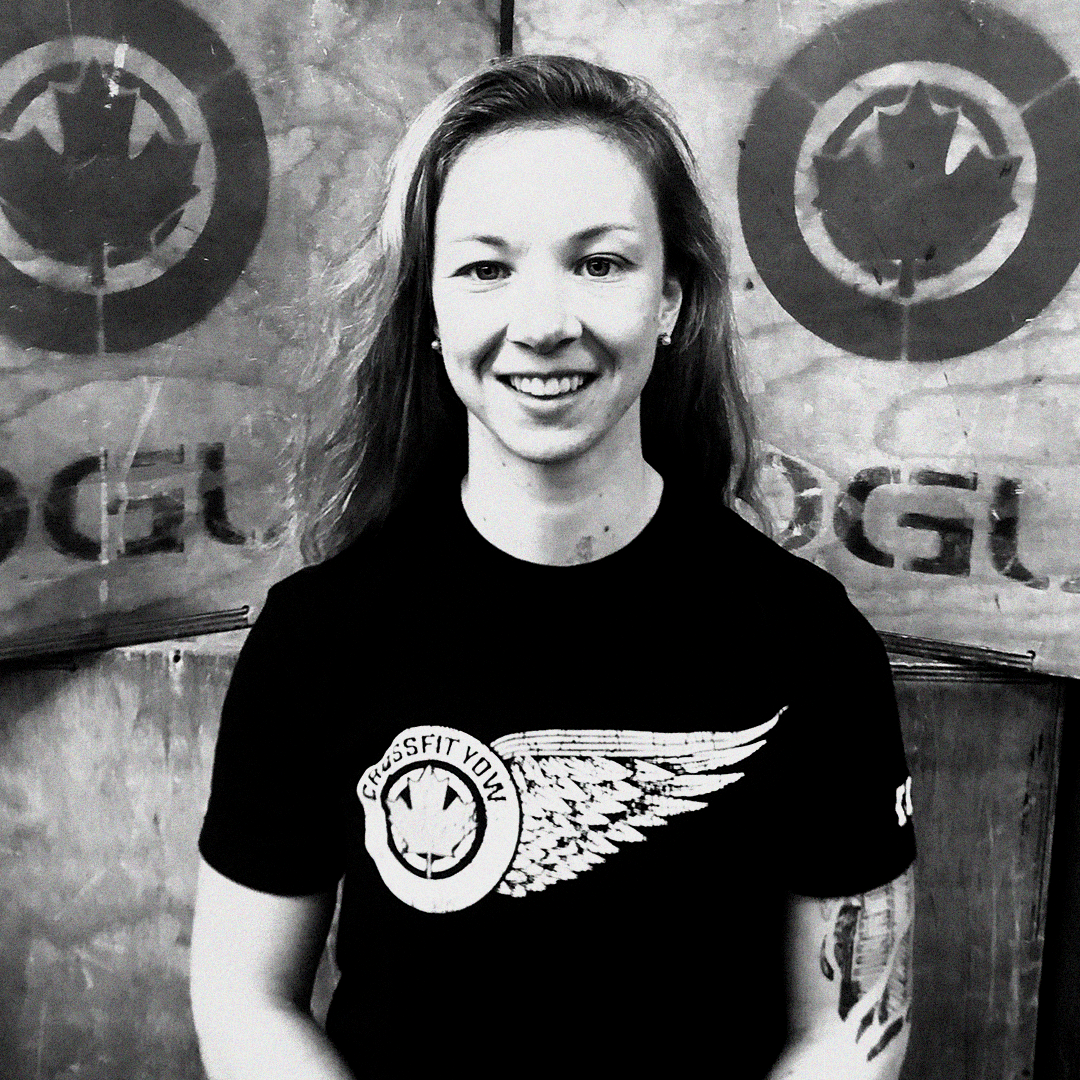 Emma Freeman-Harkin
Coach, CrossFit Kids Head Coach & Social Media Coordinator
Emma found CrossFit after coming home from university, needing a new way to get strong and healthy. Thanks to her sister-in-law, she discovered CrossFit and fell in love with the community at YOW in April 2015. Emma credits her shoulder rehabilitation to CrossFit as she was able to avoid the need for surgery.
Less than a year into training, Emma decided to trek to Crossfit Mayhem in Tennessee, in January 2016, to attend the Crossfit Level 1 Certification course, and then to Baltimore to attend the Crossfit Kids Trainer Course.
Growing up with a love for water and swimming, she earned the necessary credentials to become a swim instructor and lifeguard. Since 2009 she has been teaching everything from overcoming fears of water and full strokes, to mentoring the next lifeguards and swim instructors. Therefore, the transition from athlete to coaching adults and running the Kids program at YOW has been seamless.
Shortly after finding coaching, she decided to pursue a career in Fitness and Health, and completed the Fitness and Health Promotion Program in 2018.
"Since starting Crossfit, I truly recognize that we are so lucky and the body is an amazing thing. Given the right foundation and maintenance, we are capable of so much."
Qualifications:  CrossFit Level 1 Certificate, CrossFit Level 2 Certificate, Crossfit Kids Trainer, Crossfit Gymnastics Certificate, Crossfit Anatomy Certificate, Crossfit Scaling Certificate, Crossfit Running Certificate, PN1, Standard First Aid with CPR-C and AED, CPR-HCP, Airway Management