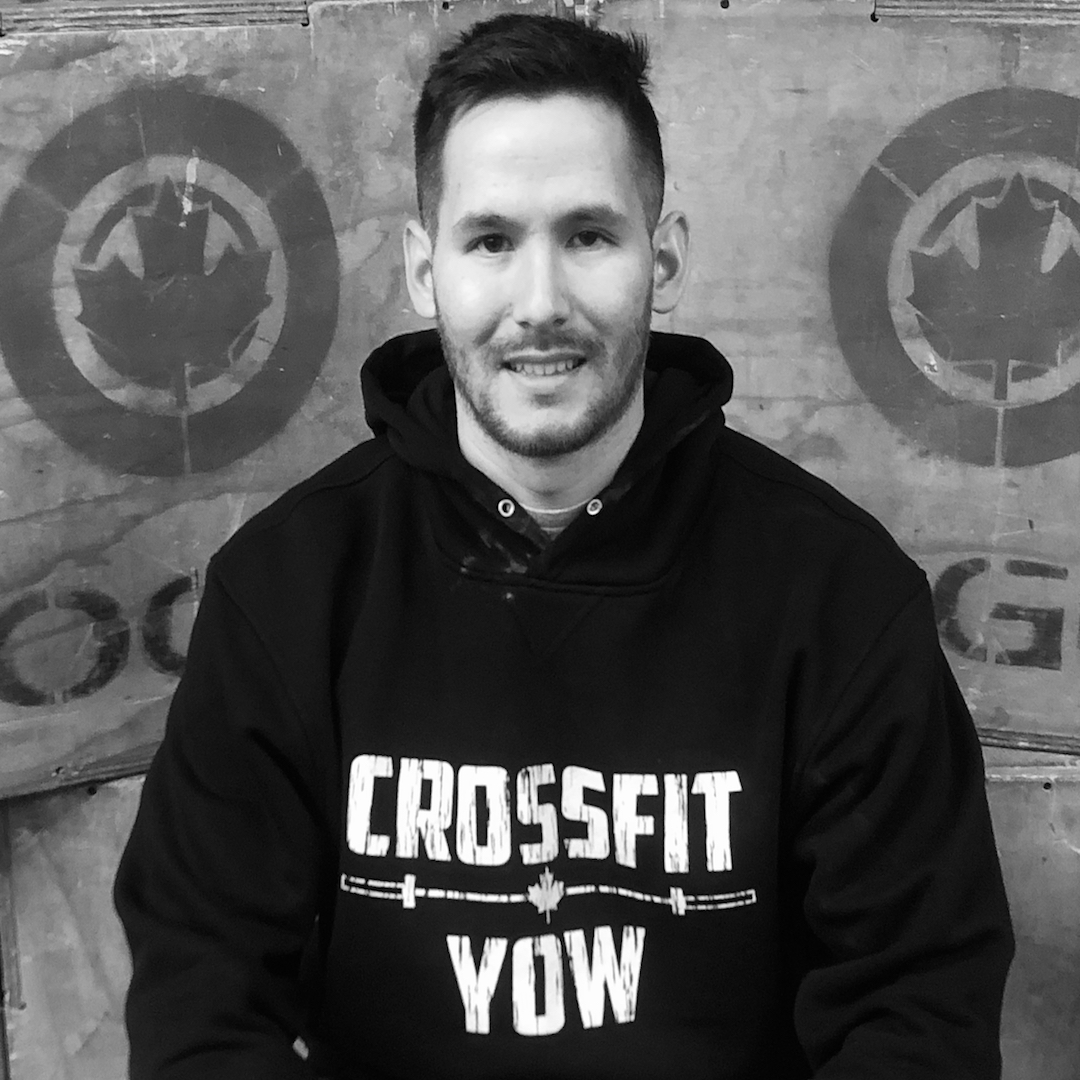 Justin Kai Chu Yu
Coach
For the 2014-2015 school year Justin moved to Pembroke, a small town west of Ottawa for his first permanent teaching gig. To keep himself occupied, he signed up to a CrossFit style gym that was close to his house. Going to the gym to do CrossFit became a part of his daily routine and was hooked.
When he came back home to Ottawa on the odd week end and worked out at the commercial gym, where he still had a membership, he noticed the difference: In commercial gym, he felt I had to stake out his territory and avoid eye contact with other patrons. Exercise was something to check off his list of things to do daily.
"What a contrast with Crossfit, where the staff knows me and it's normal to speak to and befriend your fellow exercisors…and where the exercise is fun. The value of the community I found in CrossFit manifested itself halfway through the school year when I was beginning to have problems with my landlord. The coach at my gym helped to get me moved out into a new and safe housing arrangement."
"I got transferred back to Ottawa for the following school year and joining a Crossfit gym was a no-brainer. I signed up at YOW."
Justin has experience playing High School Waterpolo, track and field, swim instructor and rec level ultimate frisbee player. 
Justin currently works in a high school teaching Science to grades 7 and 8.
Qualifications:  CrossFit Level 1 Certificate, Ontario Certified Teacher, BA in Chemistry for the University of Ottawa