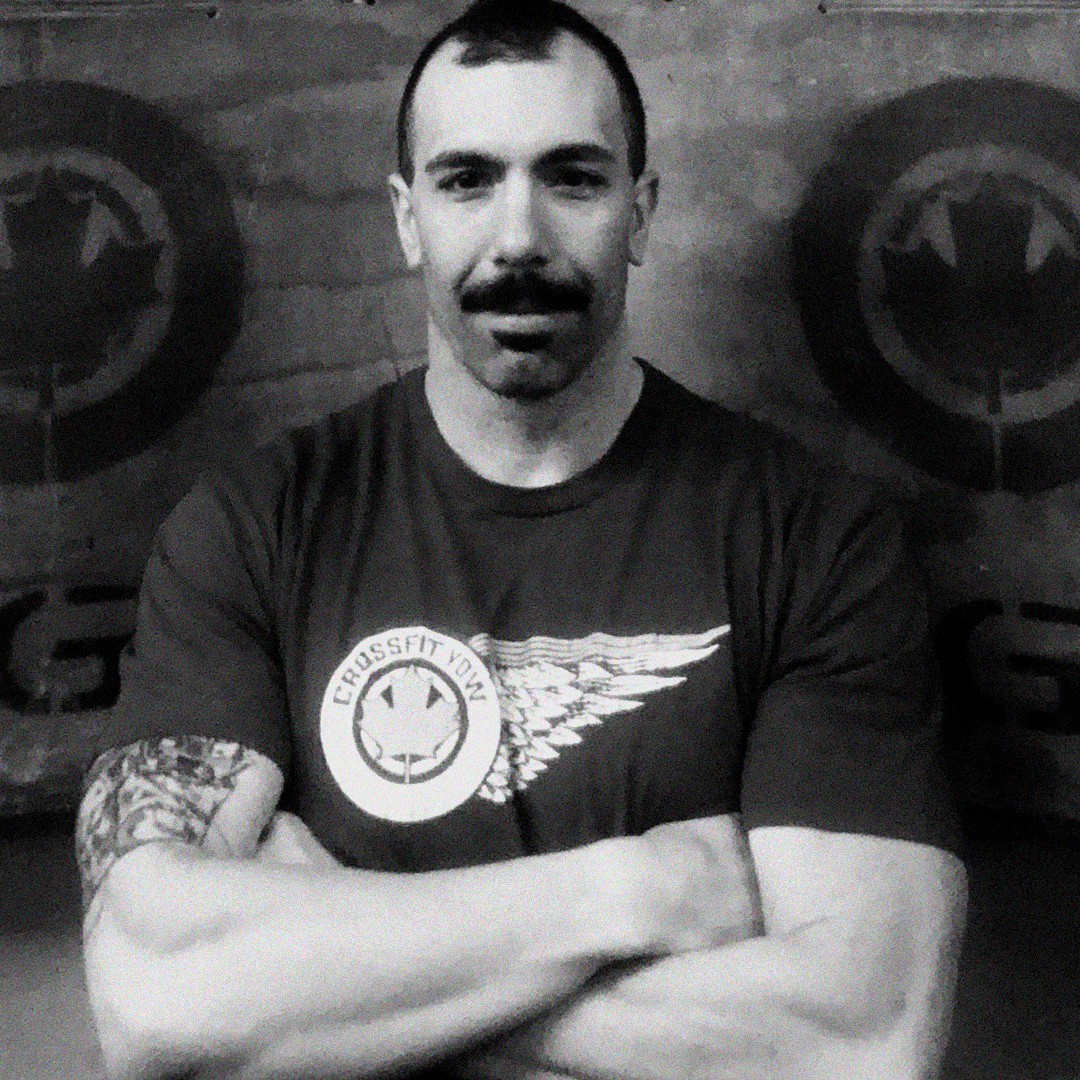 Stephen Paiano
Owner & Head Coach
After moving back to Ottawa in 2013, Stephen first stepped into a CrossFit when his family began to expand and cycling at a high amateur level was no longer an option because of the time it took to train and compete.  He fell in love with CrossFit almost immediately, after being exposed to a local CrossFit box.
Stephen has a strong background in endurance sports having completed three Ironman triathlons and three 70.3 Ironman triathlons as well as accumulating several cycling victories in Ontario, Quebec, and Alberta.
Before opening CrossFit YOW, Stephen was the Executive Director for Triathlon Alberta, Track and Road Coordinator for Cycling Canada, and Program Manager for Football Canada.  He also worked with Pro Goaltending as their Director of Strength and Conditioning from 2003-2008 and trained athletes such as Daniel Altshuller (Carolina Hurricanes), Danny Taylor (LA Kings/Calgary Flames), and Mark Vissentin (Phoenix Coyotes/World Junior Team Canada).
Currently, Stephen is also a full-time Firefighter with the Ottawa Fire Service.
"For me, CrossFit is about using my time efficiently and meeting and exceeding personal goals, within a supportive community.  People today, regardless of age and ability, are busier, and for those who are serious about their all-around fitness, nothing beats CrossFit.  In one hour, there is no better workout available.  CrossFit will improve every facet of your fitness, including strength, power, speed, endurance, stamina, balance, agility, etc.  It's that simple. I'm still able to run and cycle at a high level but now I am stronger or more versatile, physically. CrossFit is a team sport and it's the team that keeps me motivated."
Qualifications:  CrossFit Level 2 Certificate, CrossFit Anatomy Certificate, CrossFit Level 1 Certificate, CrossFit Mobility Trainer, CrossFit Weightlifting Trainer, NCCP Triathlon Coaching Certificate, CanFitPro Personal Training Certification (2008), CPR Level C, First Aid, BA in Political Science and History (Mt. Allison University) and Level 4 Hockey Canada Official