In need of some protein bars to stash in your desk or car for long afternoons or to curb your hunger on your way home? The following reviews 10 protein/power bars.
Personally, I am a foodie; I love the texture of foods, I love baking and cooking and the overall art and presentation of food. While some protein bars have a beautiful presentation, have good ingredients or are better designed to help you recover or get fuelled for a workout, I can't and won't eat something that has bad texture or flavour! 
**I will also preface with: I am not a fan of Stevia sweetened products or products that contain Sugar Alcohols, but it is very hard to find products free of either nowadays.
Stevia is a low-calorie alternative to sugar that comes from a plant, but given it's shared heritage with ragweed, my body is not a fan.
Sugar alcohols are genetically modified ingredients that are lower calorie, but still affect your blood sugar, so personally, I'd rather eat the real thing! **
The following review looks at a few different things:
Curb appeal
Texture
Price
Ingredients
Satisfaction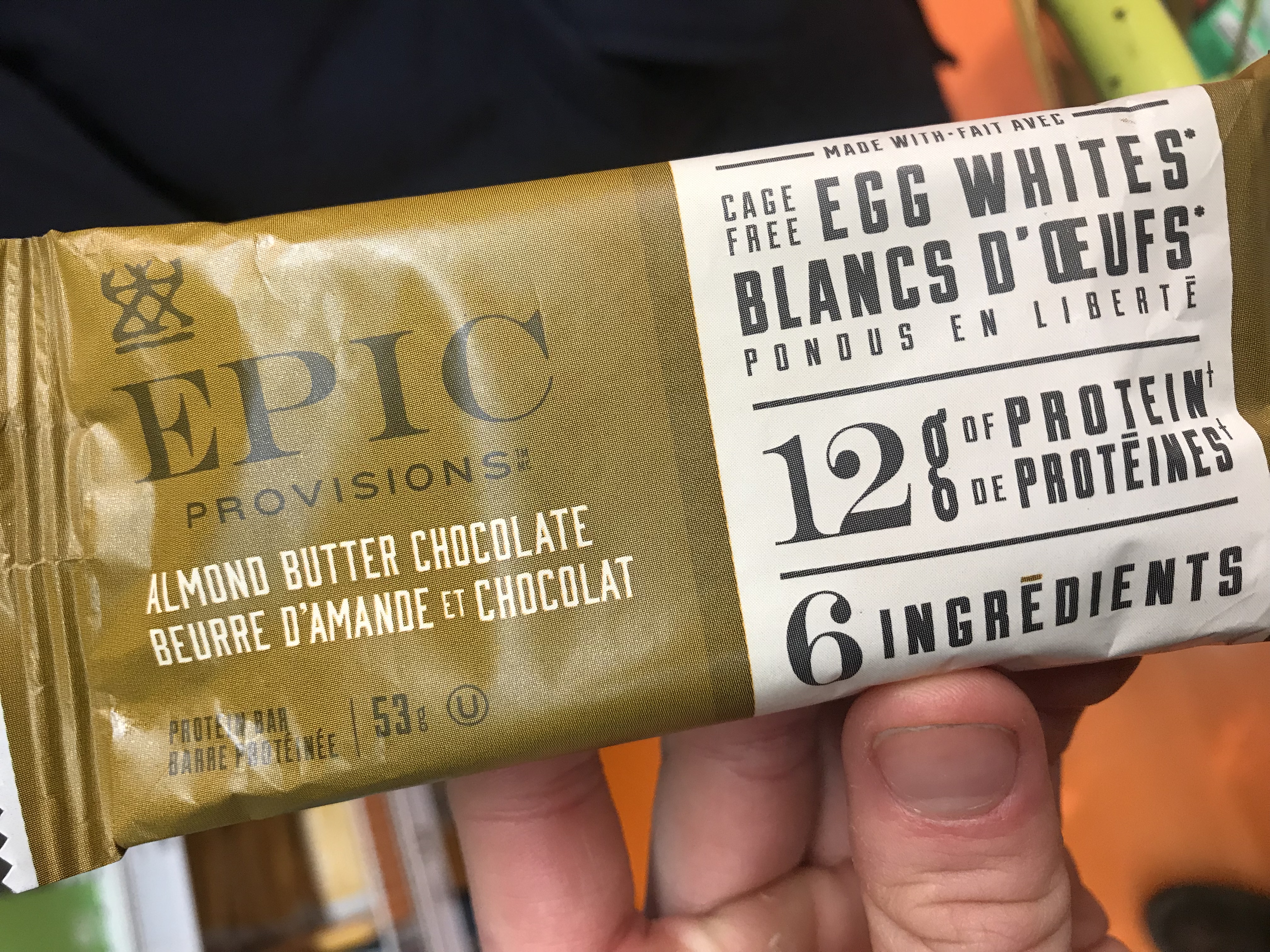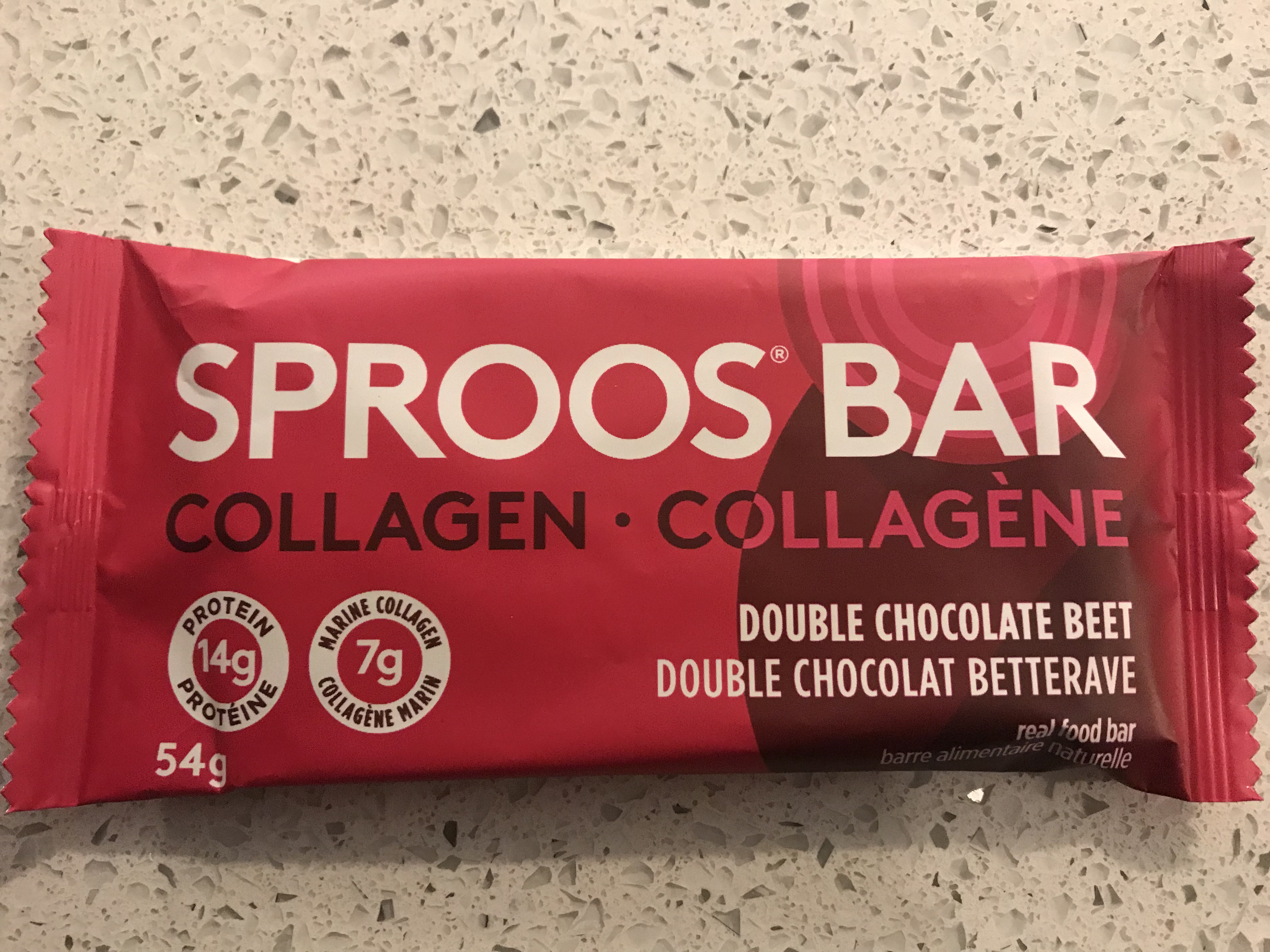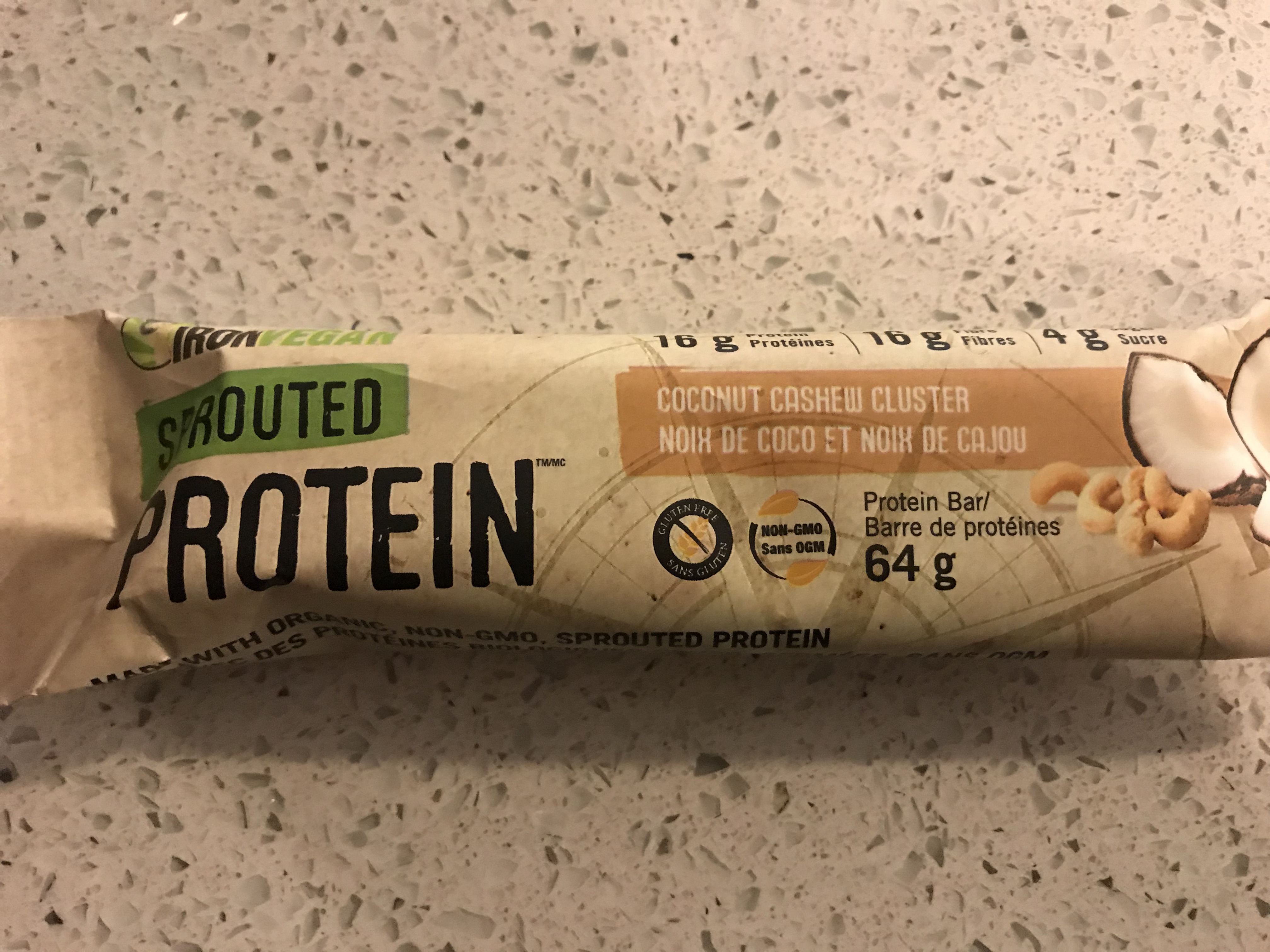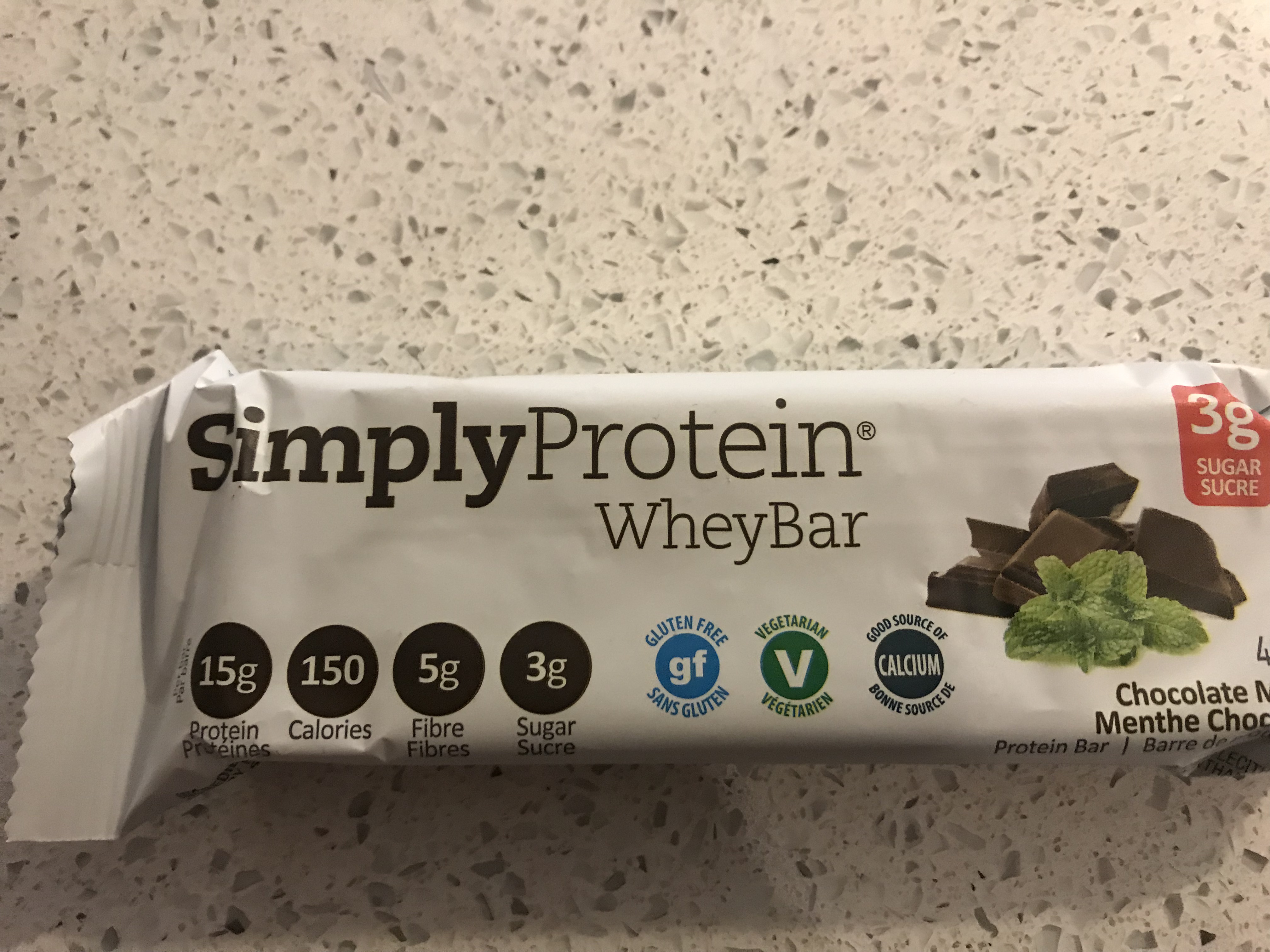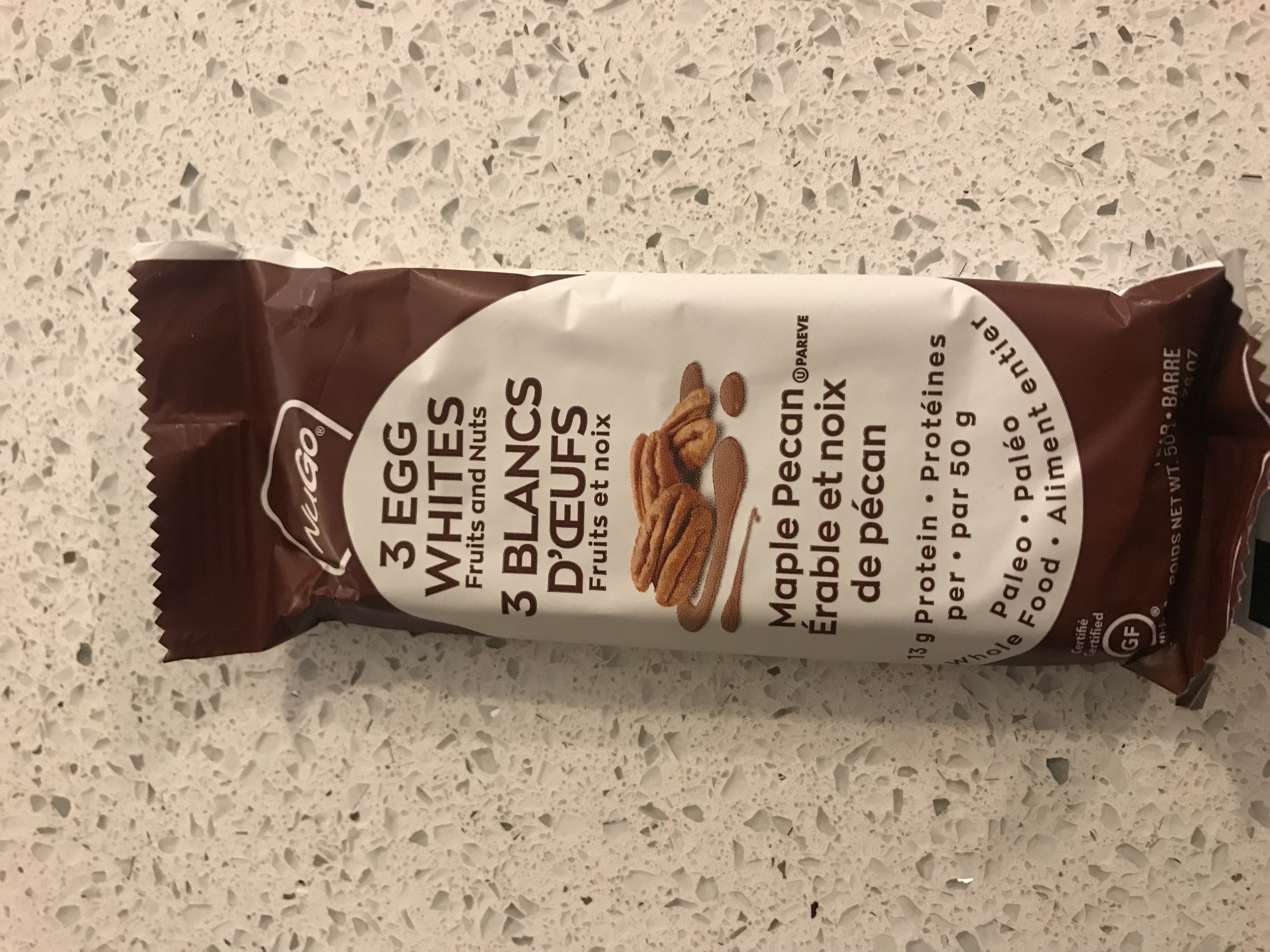 ALMOND BUTTER CHOCOLATE
P – 12G
F – 7G
C – 25G
SUGAR – 19G
DOUBLE CHOCOLATE BEET
P – 14G
F – 15G
C – 18G
SUGAR – 7G
COCONUT CASHEW CLUSTER
P – 16G
F – 8G
C – 31G
SUGAR – 4G
CHOCOLATE MINT
P – 15G
F – 4G
C – 16G
SUGAR – 3G
MAPLE PECAN
P – 13G
F – 8G
C – 19G
SUGAR – 14G
Chewier texture, given the dates, but good flavour. Liked the short ingredient list, but noted the higher sugar content. Although natural, sugar is still sugar and affects blood sugar and insulin response.
Very nice ingredients list and overall look of the bar. On the chewier side of things, with lots of pieces stuck in teeth. Very strong undertones of dark chocolate or port, almost earth like.
I wish I had known taste before buying this. First bite and a few chews in, I thought I was eating rotten cantaloupe and I had to check that it was not passed its expiration date. The upside? It has a good amount of fibre to offset sugar, but not worth the texture or taste.
Rabbit food pellets was the first thing that came to mind when taking the first bite.
That texture was enough to throw me off, even though I was drawn by the ratio of P to F to C and the amount of sugar in one bar.
Mint taste was not overpowering.
Love that this bar has very few ingredients to it, much like RXBARS, but if your gut doesn't take eggs well, this will not be the winner for you.
Texture is chewy with well-balanced flavours.
CURB APPEAL 8/10
TEXTURE 7/10
PRICE 6/10
INGREDIENTS 9/10
SATISFACTION 8/10
CURB APPEAL 7/10
TEXTURE 7/10
PRICE 5/10
INGREDIENTS 7/10
SATISFACTION 5/10
CURB APPEAL 3/10
TEXTURE 1/10
PRICE 3/10
INGREDIENTS 6/10
SATISFACTION 2/10
CURB APPEAL 8/10
TEXTURE 3/10
PRICE 5/10
INGREDIENTS 6/10
SATISFACTION 4/10
CURB APPEAL 9/10
TEXTURE 8/10
PRICE 7/10
INGREDIENTS 9/10
SATISFACTION 9/10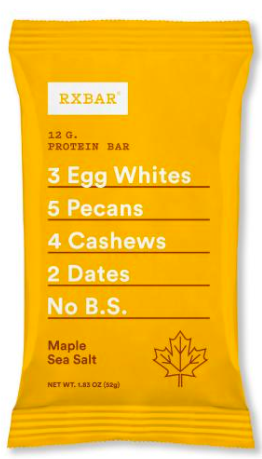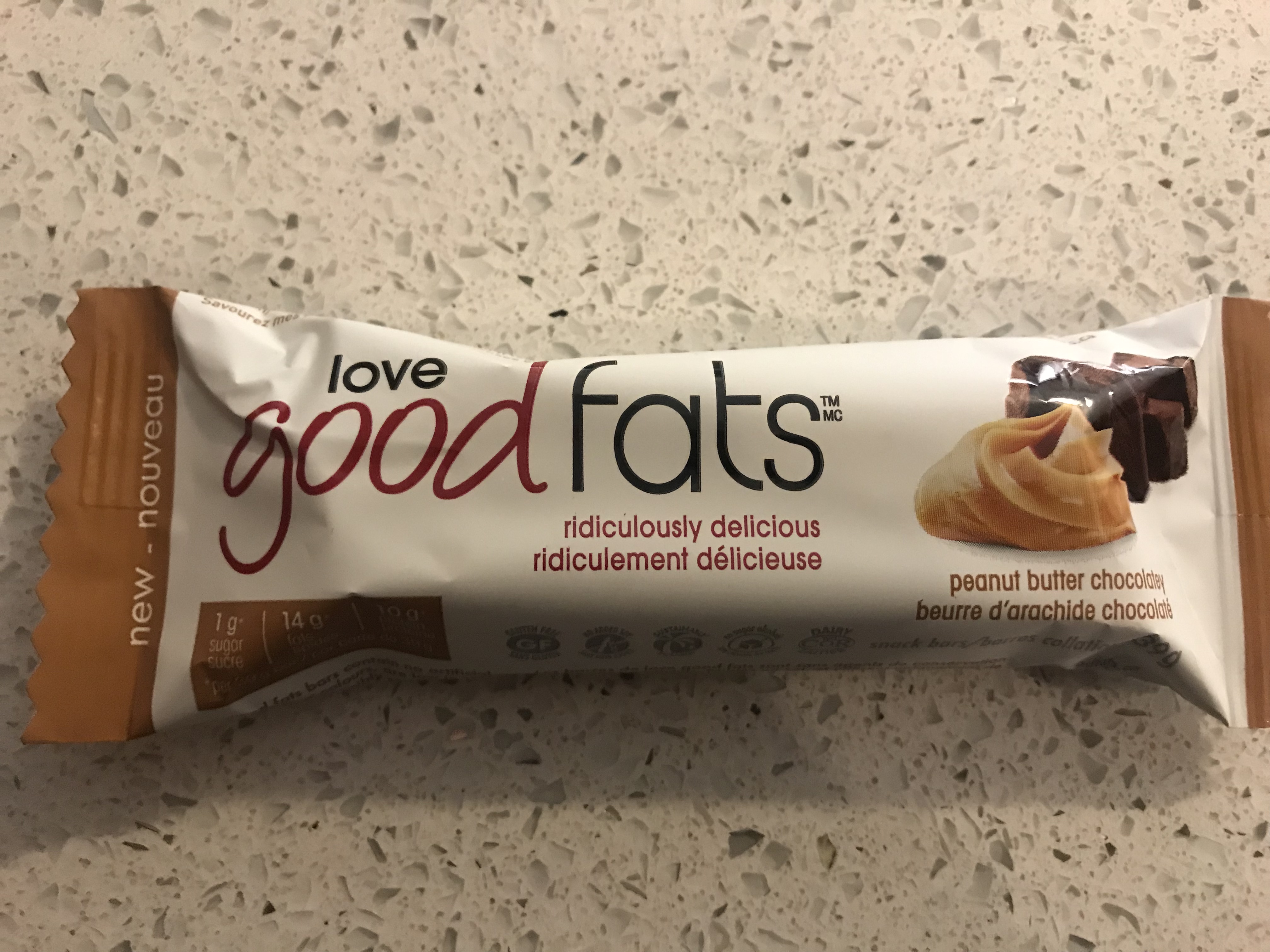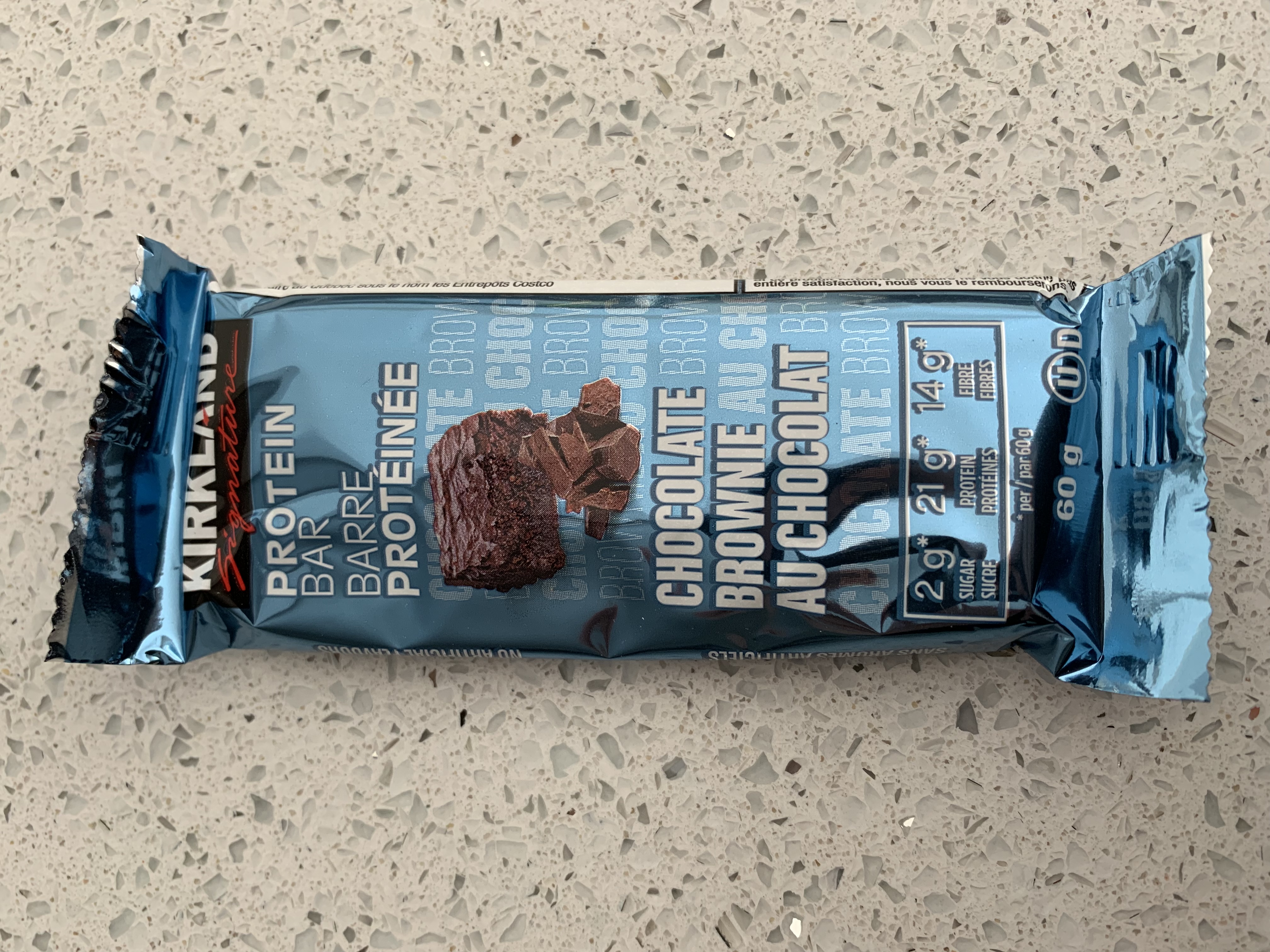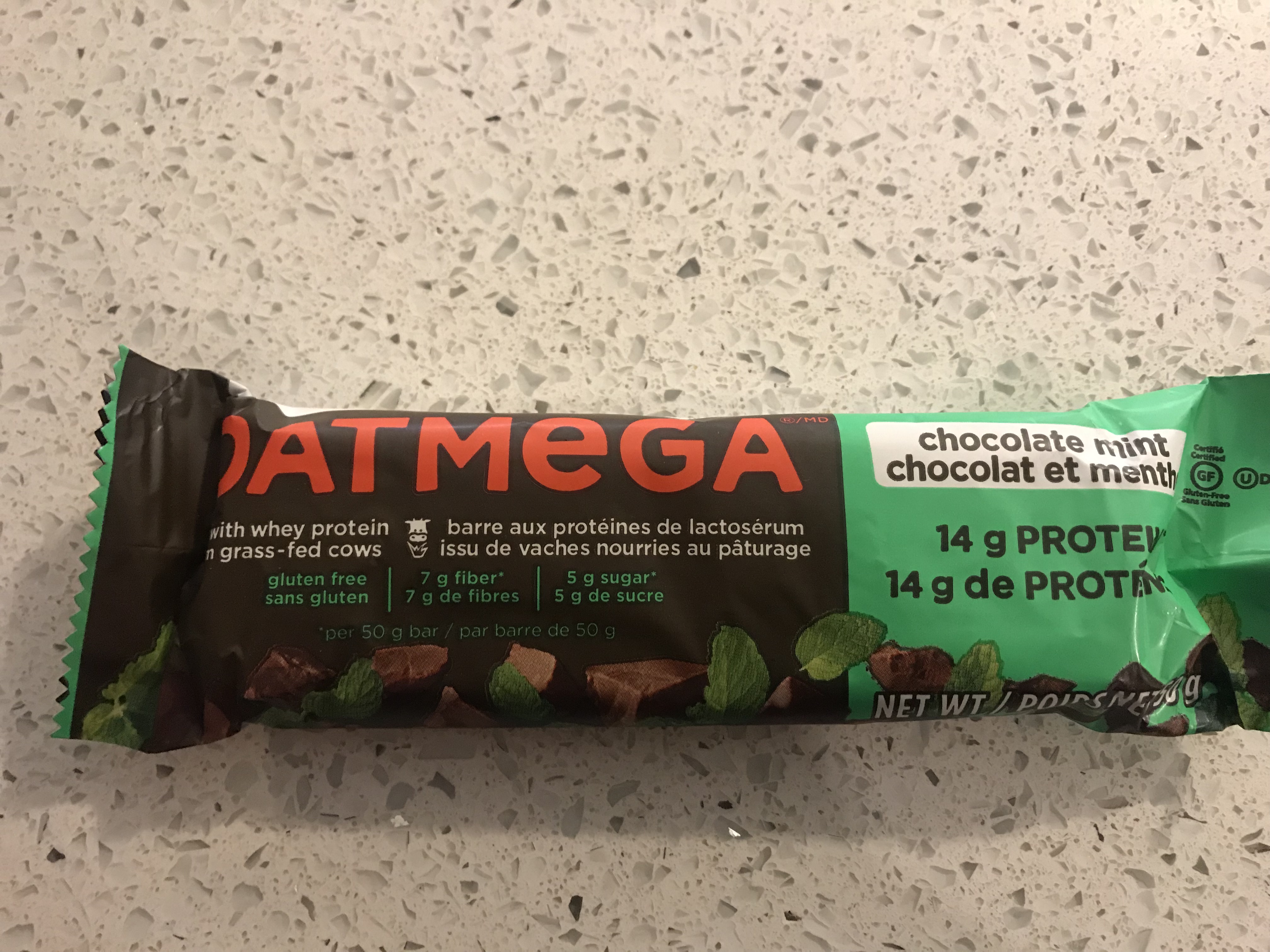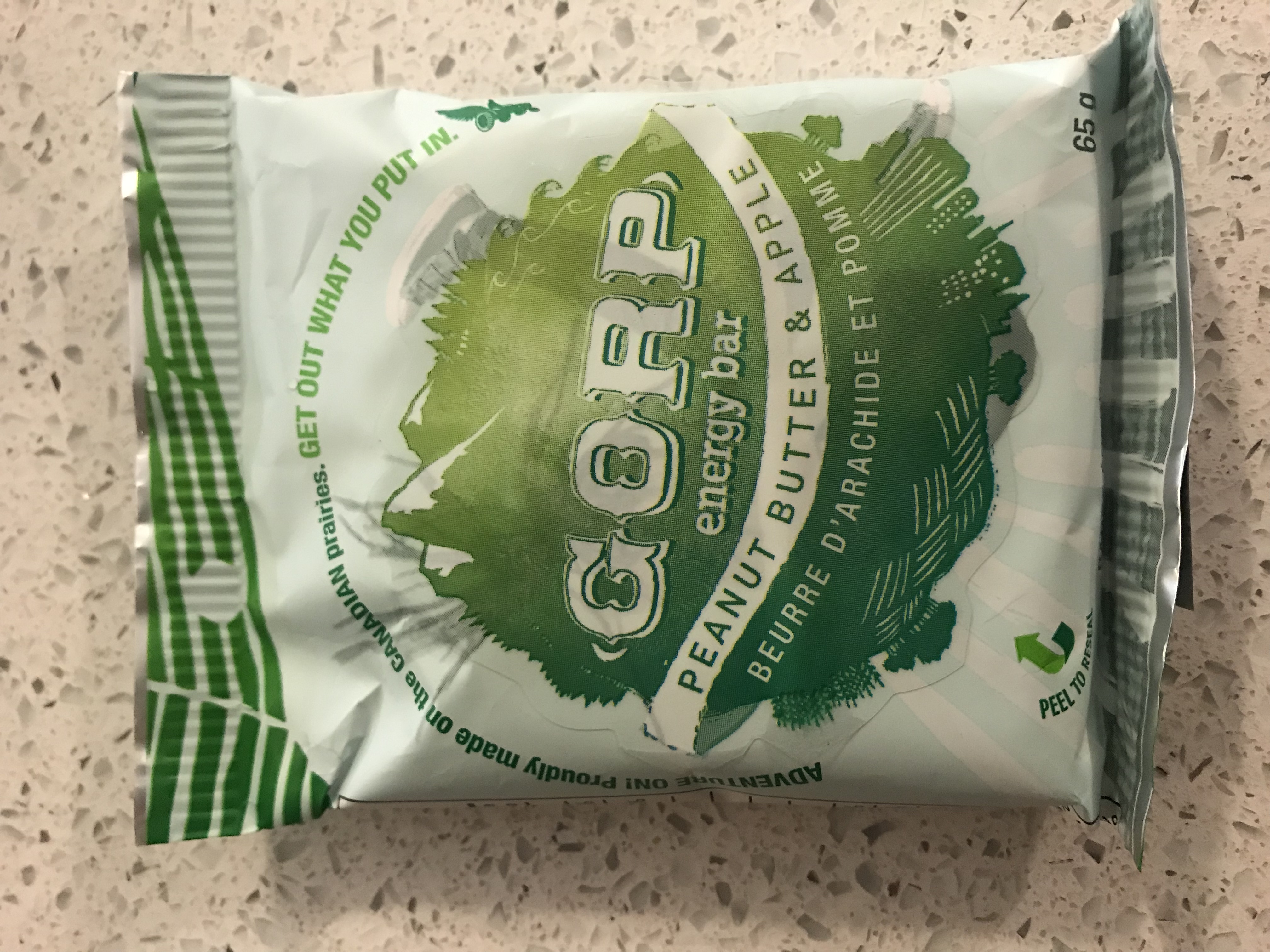 RX BAR
P – 12G
F – 10G
C – 22G
SUGAR – 16G
SUZIE'S GOOD FATS
P – 10G
F – 14G
C – 10G
SUGAR – 1G
KIRKLAND
P – 21G
F – 7G
C – 24G
SUGAR – 2G
OATMEGA
P – 14G
F – 7G
C – 22G
SUGAR – 5G
GORP
P – 11G
F – 12G
C – 35G
SUGAR – 16G
My personal favourite. Simple ingredients, an array of flavours and they now ship to Canada! Texture is chewy and the natural sweetness of the maple syrup and dates make me feel like I'm eating a candy bar.
Heard great praise from folks trying Keto. 1st impression: Was not impressed with the ingredients list and even less impressed with the texture. Sawdust is the best way to describe it. If I was ever in a pinch and was becoming han-gry, this would be my pick.
Very, very chewy! My jaw muscles needed a break before eating the whole thing. Good flavour and consistency. Again, sweetened with Stevia, so not a huge fan, but price point wins me over!
Strong mint lovers only! Questioned whether they accidentally dropped the whole bottle of mint extract into the batch. Lower sugar level attracted me to this. Texture was better than most, but couldn't make up for the extreme mint.
Picked this one because of it's Canadian ingredients. Texture was similar to that of pressed oats with no real flavour notes. Overpriced cereal bar. Good source of carbohydrates for pre workout in a pinch.
CURB APPEAL 9/10
TEXTURE 9/10
PRICE 8/10
INGREDIENTS 9/10
SATISFACTION 9/10
CURB APPEAL 7/10
TEXTURE 4/10
PRICE 6/10
INGREDIENTS 3/10
SATISFACTION 6/10
CURB APPEAL 7/10
TEXTURE 8/10
PRICE 9/10
INGREDIENTS 7/10
SATISFACTION 7/10
CURB APPEAL 8/10
TEXTURE 6/10
PRICE 6/10
INGREDIENTS 6/10
SATISFACTION 6/10
CURB APPEAL 8/10
TEXTURE 5/10
PRICE 4/10
INGREDIENTS 8/10
SATISFACTION 6/10